Product Description
Product Overviews:

12V Red Male Female Automobile OBDII Wire Assembly


OBDII Wire Assembly is a core topic in automotive data logging from car diagnostics to vehicle fleet optimization. This cable customized to have red OBDII Male connector to OBDII Female with bracket connector and 6pin mini fit conenctor. The complete cable loom covered with corrugated tube and taping for protection. Which applied for diagnostic system of your car.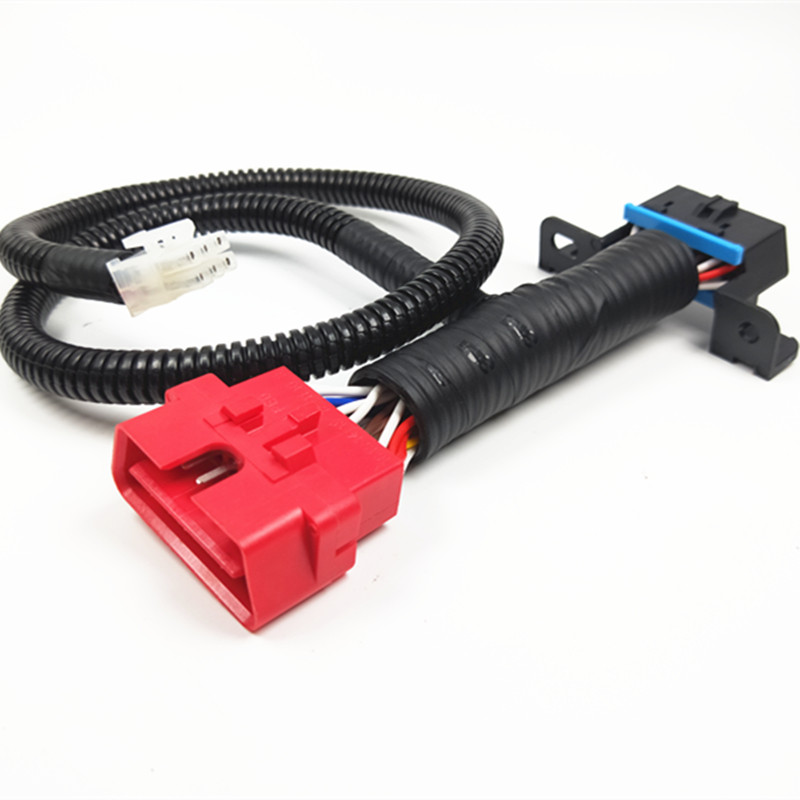 01 SAE J1962 (OBD-II) including Type "A" Connector (12V) SAE J1962 (OBD-II) Type "B" Connector (24V) OBD-II, there are also several OBD standards:One connector using on this products is, OBD2 female connector by crimping type with bracket, see the clear pictures attached.

Another is 12V OBD2 male connector by crimping type. OBD2 16Pin male to female extension cable.

The features for both male and female diagnostic connectors including:
High-quality materials give the cable superior flexibility and durability.
Multiple cables can be daisy-chained together to achieve longer length.
Compatible diagnostic tools with a 16 pin socket


02 On- Board Diagnostics II – Vehicle Doctor

On-board diagnostics (OBD) is an automotive term referring to a vehicle`s self-diagnostic and reporting capability. OBD systems give the vehicle owner or repair technician access to the status of the various vehicle subsystems. One of its strengths is it can detect problems long before the driver is able to notice any symptoms. Modern OBD implementations use a standardized digital communications port to provide real-time data in addition to a standardized series of Diagnostic Trouble Codes (DTCs), which allow one to rapidly identify and remedy malfunctions within the vehicle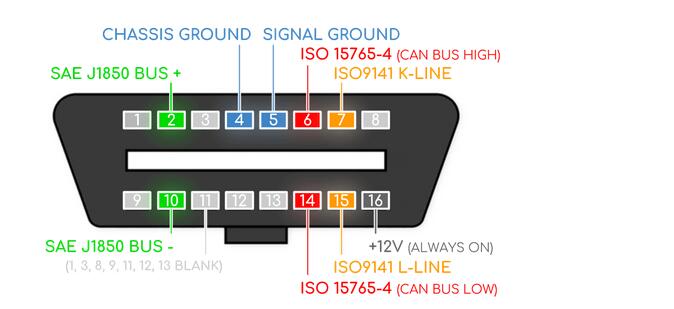 03 OBD Key things to note:
The OBD2 connector is near your steering wheel, but may be hidden behind covers/panels
Not all male connectors fit all OBD2 female sockets - check the type and OBD pin-outs
Pin 16 supplies power via the car's battery - often also while the ignition is off
Pins 6 (CAN-H) & 14 (CAN-L) are most relevant as CAN (ISO 15765-4) is standard in most modern cars (incl. EVs)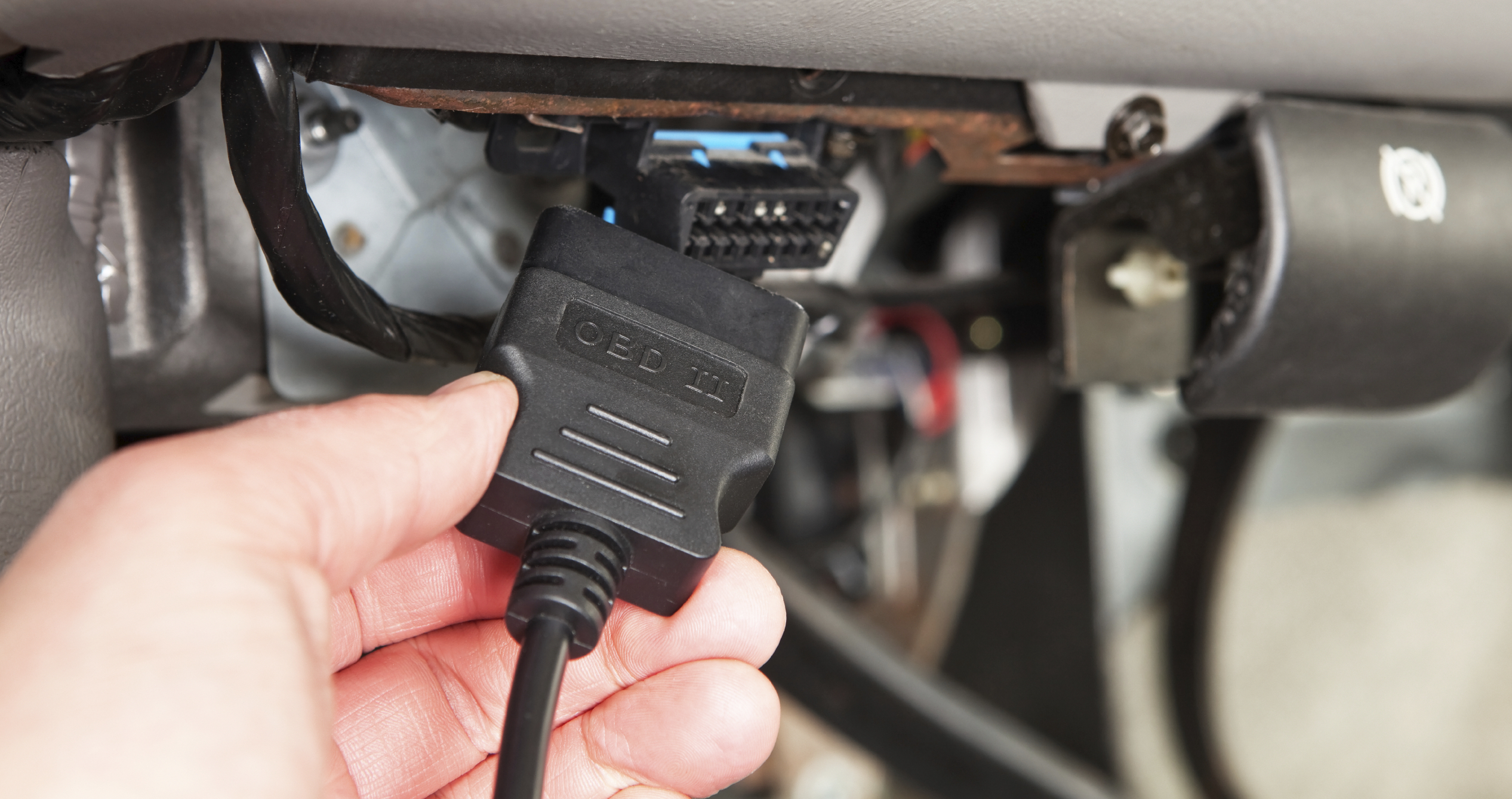 04 The OBD2 standard was recommended by the Society of Automotive Engineers (SAE) and standardized DTCs and the OBD connector across manufacturers (SAE j1962). (产品细节图16pin OBD2 Connector)

From there, the OBD2 standard was rolled out step-by-step:

1996: OBD2 was made mandatory across USA for cars and light trucks
2001: Required in EU for gasoline cars
2003: Required in EU also for diesel cars (EOBD)
2005: OBD2 was required in US for medium duty vehicles
2008: US cars were required to use ISO 15765-4 (a variant of CAN) as basis for OBD2
2010: Finally, OBD2 was required in US heavy duty vehicles

Today, the OBD2 standard is vital in facilitating easy error resolution.


Application:

16 pin 12V male OBDII diagnostic plug is is used on widely fields. Such as EOBD/OBDII diagnostics information reader, automotive repairing equipment, VAG Diagnostic tool, OBD-CAN programming tool car fault-finding tool, automotive/auto inspection device, diagnostic equipment/device/test/tester, v OBD module Bluetooth, Omegas unit with OBD….