Product Description
PCB Automotive sensors,Flexible PCB for Automotive Sensors, Automotive PCBs

The Vehicle Sensor is the input device of the automobile computer system. It converts the information of various working conditions in automobile operation, such as vehicle speed, the temperature of various media, working condition of the engine, etc. into electrical signals and transmits them to the computer so that the engine can work in the best state.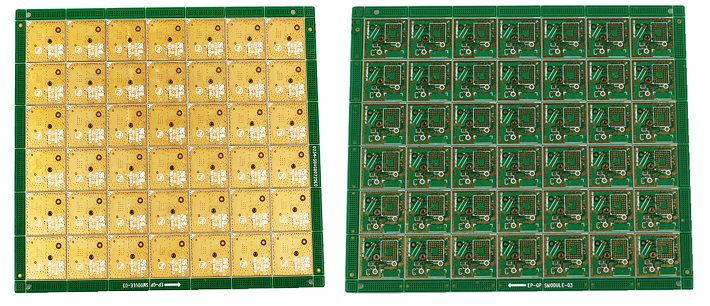 One of the characteristics of automotive technology development is that more and more components are electronically controlled. According to the role of the sensor, it can be classified into sensors that measure temperature, pressure, flow, position, gas concentration, speed, brightness, dry humidity, distance, etc., each of which performs its own duties. Once a sensor fails, the corresponding device will not work. Therefore, the role of the sensor in the car is very important.
Among all kinds of sensors, the common ones are intake Pressure Sensor, air flowmeter, Crankshaft Position Sensor, intake temperature sensor, detonation sensor, speed sensor, temperature sensor, shaft speed sensor, pressure sensor, angle sensor, torque sensor, hydraulic sensor, acceleration sensor, etc.
Jinghongyi PCB has nearly 10 years'experience in the field of automotive PCB production and manufacturing. It produces PCB products with high precision and reliability for customers all over the world and provides intimate after-sales service, which wins the trust of customers. Choose us to manufacture flexible circuit boards for automotive sensors for you, let us become the best partner in your career, please believe us, your choice is correct.
FPC (Flexible Circuit Board) Provides Power in Automotive Electronics
FPC is a kind of circuit board with graphics made of flexible materials. Because of its small size, lightweight and bending resistance, flexible boards are becoming more and more popular in automotive electronics. Moreover, FPC has been widely used in low-level body devices such as LED lights, gearboxes, sensors, BMS, on-board display screens, entertainment information systems, etc.
Automobile Flexible PCB application scenario: Automobile ECU controller, automobile motor controller, automobile power controller, automobile power adapter, automobile instrument panel, automobile sensor, tachograph, vehicle navigation, automobile lamp, automobile signal collector, etc.
In the future, emerging demand such as automotive electronics will become the main growth momentum of FPC, and the growing power of flexible circuit boards will gradually switch to emerging demand such as automotive electronics.
Under the background of strong support from national policy, new energy vehicles are experiencing explosive growth. According to the data, the sales of new energy vehicles in China are 38.5 million, an increase of 4.3 times over the same period last year. The rapid growth of new energy vehicles is expected to drive the growth of electronic demand in the battery module, power drive, charging pile and other fields.
The vigorous development of new energy vehicles has also injected new vitality into the automotive electronics market. It is predicted that the output value of FPC in the automotive electronics field will reach US$872 million by 2022.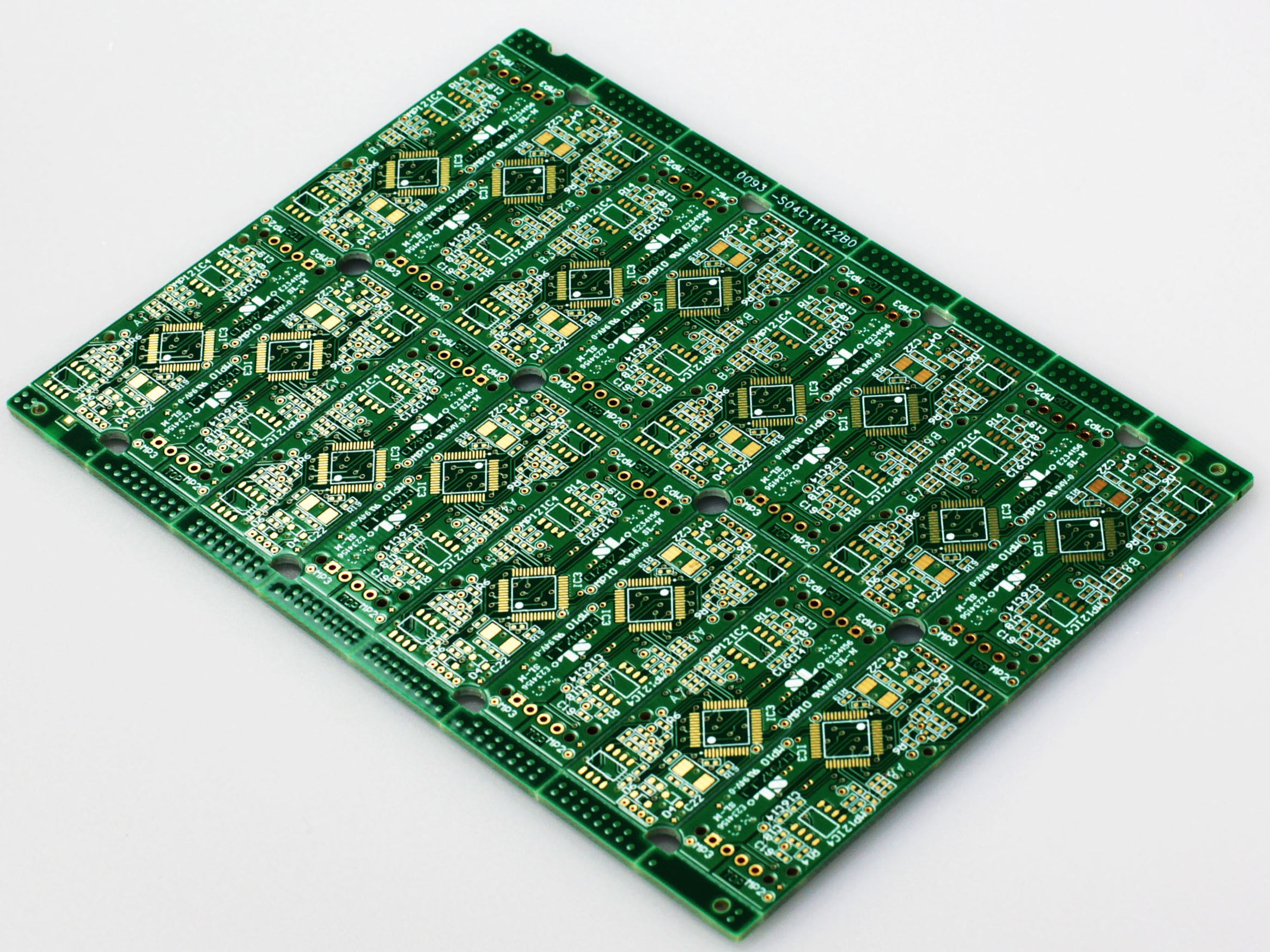 Jinghongyi PCB is a professional PCB prototype and small and medium batch production and manufacturing enterprise of PCB.
All enterprises are attaching importance to technology and quality. For Jinghongyi PCB, quality and technology are not the "object" to be promoted. It is the embodiment of "future value vision" of Jinghongyi PCB itself.
All enterprises are attaching importance to technology and quality. For Jinghongyi PCB, quality and technology are not the "object" to be promoted. It is the embodiment of the "future value vision" of Jinghongyi PCB itself.
The FPC production of Jinghongyi PCB, with product quality, promises to customers.
The quality of Jinghongyi PCB technology has been recognized not only in the domestic market but also in the global market. Jinghongyi PCB technology is becoming the leader of the FPCB industry. In the future, Jinghongyi PCB will develop into a global enterprise that plays a leading role in the FPCB industry market based on excellent human resources, top-notch production facilities, and leading quality competitiveness.
Single Side Flexible PCB
Single Side FPC is the most basic form of Flexible PCB, which forms a type of circuit on single-sided substrate Film with conductive copper foil or aluminum. Usually used as ables for connecting devices and devices and SubBoard for connecting with Main Board.
Double Side Flexible PCB
Copper foil is used on both sides of Base Film, and through Via holes are used to form the most common double-sided FPC flexible circuit board.
Multi layer Flexible PCB
Multilayer FPC refers to FPC products with more than three layers of flexible circuit boards. With the trend of high function and high density of electronic technology, Fine Patterns, and Laser Via Hole are becoming smaller and lighter. The application level of the Main Board and Touch Screen Board for general mobile products has gradually improved.
RFPCB Rigid-Flex PCB
Rigid-Flex PCB is the PCB that gives the advantages of Rigid PCB and Flexible PCB. In order to realize the connector connection between Boards, it is integrated PCB. At present, it is usually used in Camera Module and also in integrated MainBoard. Laser Via Hole Process is widely used.
---
Advantages of Flexible Circuit Board
Flexible printed circuit boards are printed circuits made of flexible insulating substrates, which have many advantages that Rigid printed circuit boards do not have.
1. Free bending, winding and folding, arbitrary arrangement according to space layout requirements, and arbitrary movement and expansion in three-dimensional space, so as to achieve the integration of component assembly and wire connection;
2. The volume and weight of electronic products can be greatly reduced by using FPC, which is suitable for the development of electronic products in the direction of high density, miniaturization, and high reliability. Therefore, FPC has been widely used in aerospace, military, mobile communications, laptop computers, computer peripherals, PDA, digital cameras and other fields or products.
3. FPC also has the advantages of good heat dissipation and weldability, easy assembly and low comprehensive cost. The design of soft-hard combination also makes up for the slight deficiency of flexible substrates in component bearing capacity to a certain extent.
---
Main raw materials of FPC
Its main raw materials are right: 1, base material, 2, covering film, 3, reinforcing, 4, other auxiliary materials.
1. Substrate
1.1 Rubber Substrate
There are three main parts of adhesive base material: copper foil, glue, and PI. There are two kinds of single-sided base material and double-sided base material. Only one side of copper foil is single-sided base material, and two sides of copper foil are double-sided base material.
1.2 Rubber-free Substrate
The non-glue base material is the base material without the glue layer. Compared with ordinary glue base material, it has less middle glue layer, only copper foil, and PI. It has thinner, better dimensional stability, higher heat resistance, higher bending resistance, better chemical resistance, and other advantages than glue base material. Now it has been widely used.
Copper foil: At present, the thickness of common copper foil has the following specifications: 1OZ, 1/2OZ, 1/3OZ. Now, the thinner copper foil with 1/4OZ thickness is introduced. But at present, this kind of material has been used in our country and is being used in the ultra-fine line (line width and line spacing are below 0.05MM). With the increasing requirements of customers, this kind of material will be widely used in the future.
2. Covering film
There are three main parts: release paper, glue, and PI, which are only glue and PI in the final product. The release paper will be torn off in the production process and will no longer be used (there is foreign body on its protective glue).
3, reinforce
For the specific use of FPC materials, use in a specific part of the product to increase the support strength, make up for the FPC more "soft" characteristics.
At present, there are several kinds of commonly used reinforcing materials as follows:
1) FR4 reinforcing: The main components are glass fiber cloth and epoxy resin, which are the same as FR4 used in PCB.
2) Reinforcement of steel sheet: Composition of steel, with strong hardness and support strength;
3) PI reinforcing: The same as the covering film, there are three parts of PI and glued paper, but the PI layer is thicker, which can be produced proportionally from 2MIL to 9MIL.
4.Other auxiliary materials
1) Pure glue: This adhesive film is a kind of heat-curable acrylate adhesive film, which consists of protective paper/release film and a layer of glue. It is mainly used for laminating board, soft-hard bonding board and FR-4/steel sheet reinforcing board.
2) Electromagnetic protective film: paste on the surface of the board to shield.
3) Pure copper foil: only copper foil, mainly used for hollow board production.
At present, we are the main supplier of flexible circuit boards for smart wearing equipment. In addition, we also produce flexible circuit boards for 5G base stations, high-frequency PCB, high-speed PCB, radio frequency PCB, high-precision PCBs and Flexible Circuit Board Assembly services.
---
Flexible PCB Manufacturing Capability
Learn more about JHY PCB by exploring the manufacturing capability of Flexible PCB below. We can do more than you can imagine.
Items

Manufacturing

Capability

PCB Layers

1 - 8layers

Laminate

DuPont PI, Shengyi PI

Maximum PCB Size(Length x Width)

Single Sided PCB

480*4000mm

Double Sided PCB

480*1800mm

Multilayers

236*600mm

Minimum Board Thickness

Single Sided PCB

0.05mm+/-0.02mm

Double Sided PCB

0.08mm+/-0.02mm

Multilayers

As per Gerber

Finished Board Thickness

1-6L

0.05mm-0.6mm

8L

1.6mm

Min Tracing/Spacing

Copper Thickness 1/3 oz:

0.076mm/0.076mm (1-6L)

0.05mm/0.05mm (8L)

Copper Thickness 1/2 oz:

0.076mm/0.076mm (1-6L)

0.06mm/0.06mm (8L)

Copper Thickness 1oz:

0.1mm/0.1mm (1-6L)

0.065mm/0.065mm (8L)

Min. Annular Ring

4mil

Minimum Hole Size

1-6L

0.2mm(8mil) (CNC)

8L

0.15mm(CNC)

Solder Mask Color

Green, White, Blue, Black, Red, Yellow

Solder-stop coating---Coverlay

PI and PET film




Silkscreen Color

White, Black, Yellow




Surface Finish

OSP

e HASL

ENIG(Electroless NickLead-Freeion Gold)

Ni thickness:2-6um

Au thickness:0.025-0.05um

Flash Gold

Ni thickness:2-8um

Au thickness:0.025-0.15um

Immersion Tin

Tin thickness:0.5-1um

PlatingTin

Tin thickness:1-10um

Laser cuPunching

Special technologies

Peelable solder mask

Gold fingers

Stiffener (only for PI/FR4 substrate)

Impedance Control+/-10%

Rigid Flex PCB