Product Description
Right and left hand ball screw for cnc machine with GQ 0802 ball screw, designed and produced by our own brand WKT, widely used in automation machinery field. Ball Screw also called a Ball Bearing screws, recirculating ball screws, consist of screw spindle and a nut integrated with balls and balls' return mechanism, return tubes or return caps. 0802 nut is Floating deflector cycle mode, and the nut shape is customized designed nut. The diameter length is 8mm, the lead/pitch length is 2mm.0802 ball screw we make full use of features of Miniature Ball screw manufacture and super compact design actuator can achieved the high precision C3 according to our customers' requirement. The diameter of one of the screw shaft ends must be less than the screw shaft root diameter, otherwise ball nut cannot be installed.
Features:
(1) Lead Accuracy Up to Grade C3 C5 C7 and C10 ,screws have been Standardized. C5 on request.
(2) Precision Ground Ball Nut High Precision Ball Nut are interchangeable between ground and rolled screws.
(3) Available to ship separately ball screw and ball nuts can be shipped separated ensure shortest delivery time. The ball nuts are standardized with light preload, also the preload value can be adjusted to zero or heavy.
For Application field, this 8mm ball screw also used in machine tools, robots and precision assembly equipment. High precision ball screws are used in steppers for semiconductor manufacturing.Ball screws are used in aircraft and missiles to move control surfaces, especially for electric fly by wire, and in automobile power steering to translate rotary motion from an electric motor to axial motion of the steering rack. The ball is sometimes out of contact with the screw during the circulation process is called the outer loop; the ball is always in contact with the screw is called the inner loop. Each closed loop of the ball is called a row, and the number of leads contained in the closed loop of each ball is called the number of turns. Each nut of the inner circulation ball screw pair has 2, 3, 4, 5 rows, etc., and each row has only one circle; each row of the outer circulation has 1.5 circles, 2.5 circles, and 3.5 circles.
Inner circulation adopts reverser to realize ball circulation, and there are two types of reverser. Cylindrical convex key reverser, its cylindrical part is embedded in the nut, and the end is provided with a reverse groove. The reverse groove is positioned by the cylindrical outer surface and the round key at the upper end to ensure alignment with the thread raceway direction. The oblate insert reverser, the reverser is a general round head flat key insert, the insert is embedded in the groove of the nut, and the end is provided with a reverse groove, which is positioned with the outer contour of the insert. Comparing the two reversers, the latter is smaller in size, thereby reducing the radial dimension of the nut and shortening the axial dimension. However, the dimensional accuracy of the outer contour of the reverser and the groove on the nut is relatively high.
Our Ball Screw Key Features
1. High mechanical efficiency
2. Low noise
3. Accuracy grade of C3, C5
4. Long service life
5. Good synchronism
7. Manufacture by grinding
6. Factory directly supply
Specification for GQ0802 right and left hand ball screw
Product name Ball Screw
Model GQ0802
Diameter 8mm
Lead(Pitch) 2mm
Thread length 209mm
Shaft length 271mm
Thread Right and left hand
Material GCR15
Production Technology By grinding
Feature High accuracy
The standard model for right and left hand ball screw in stock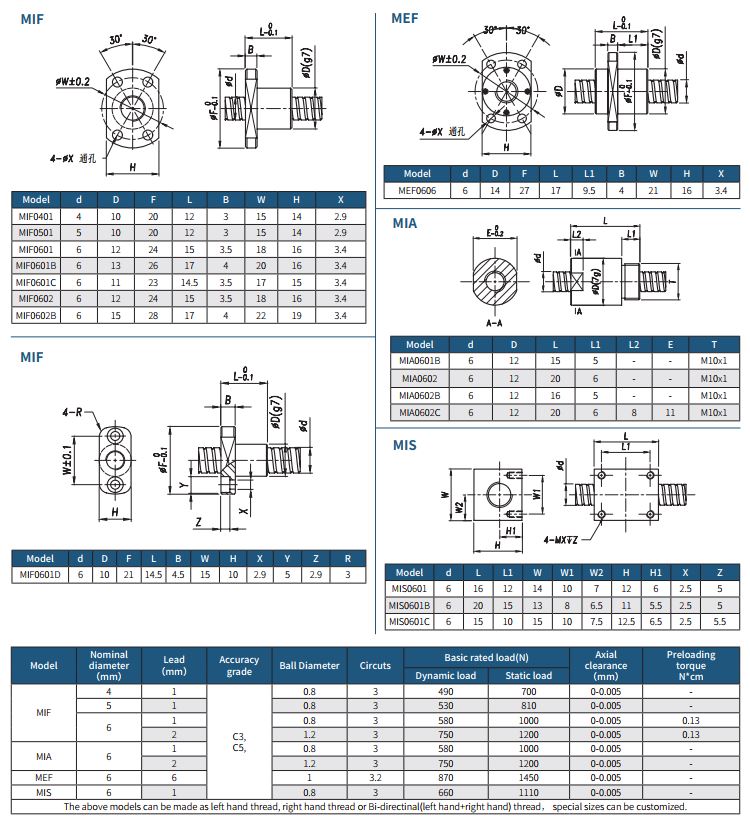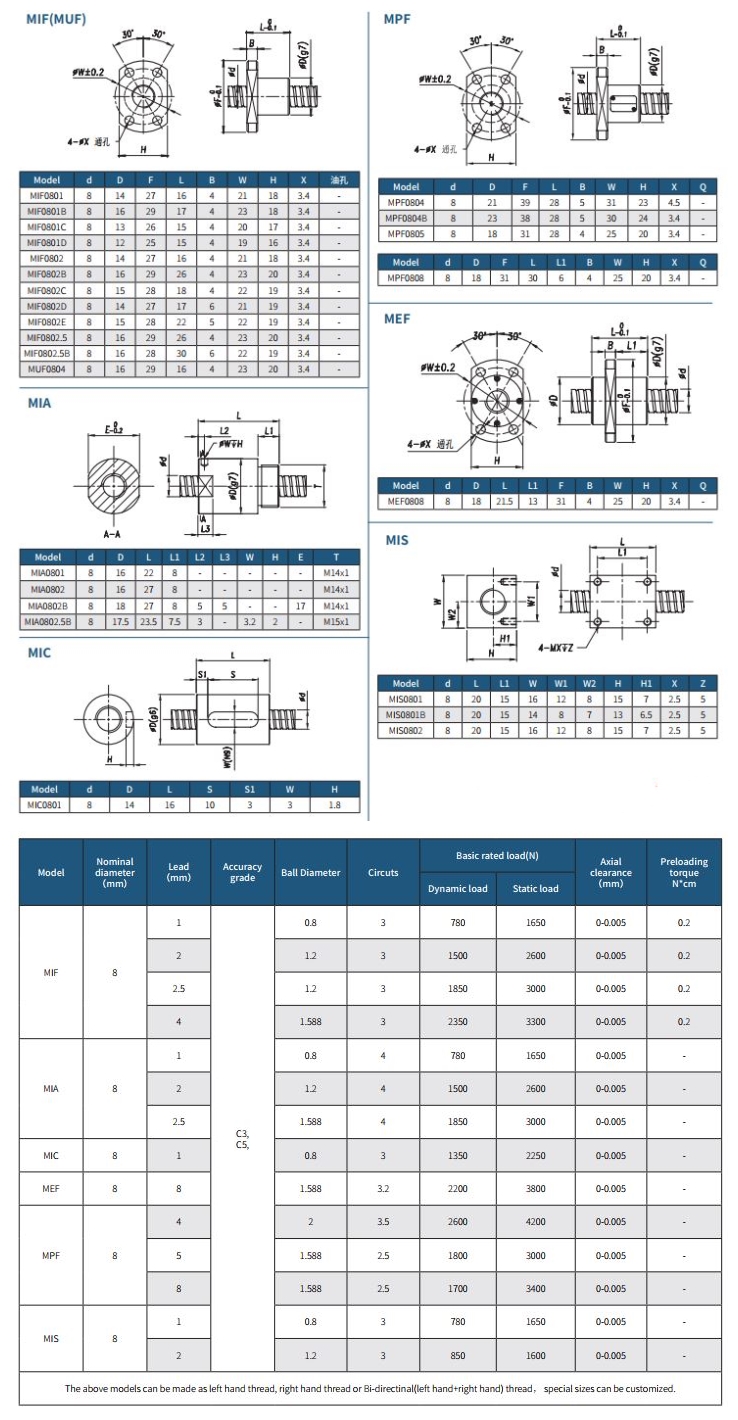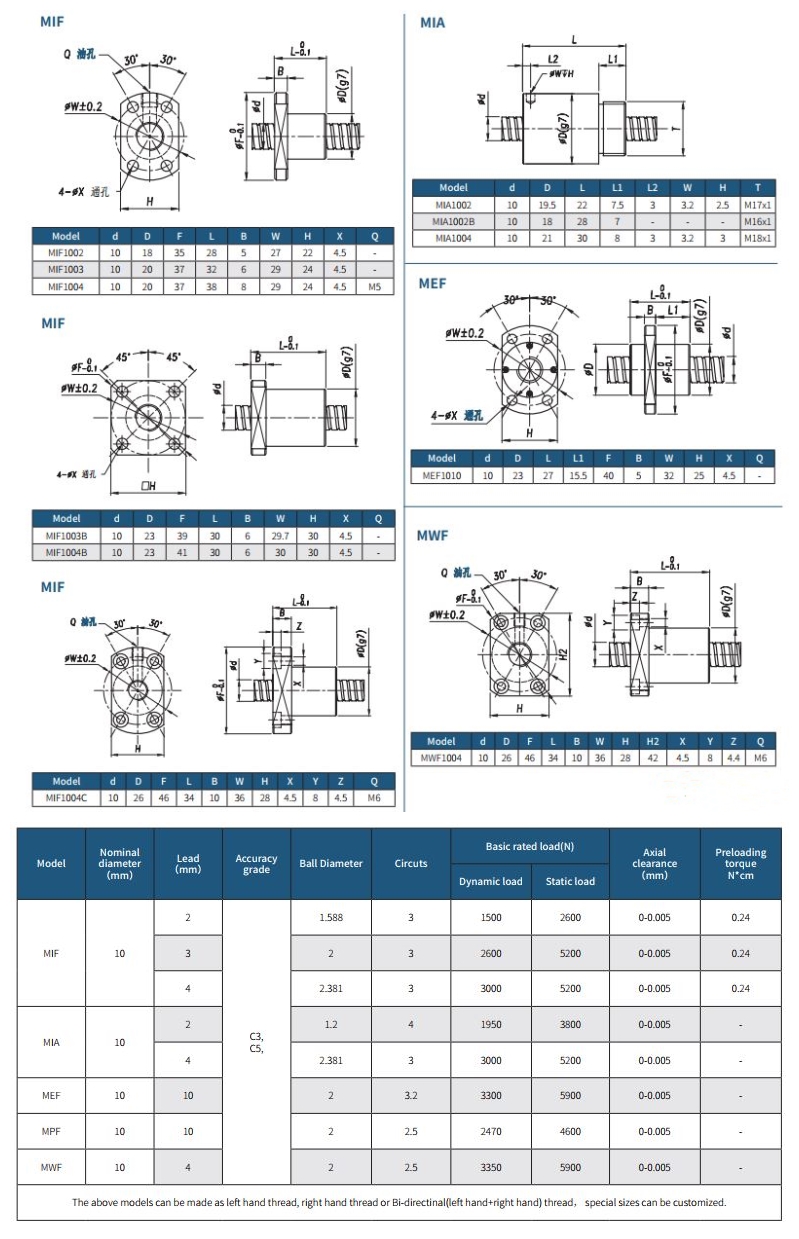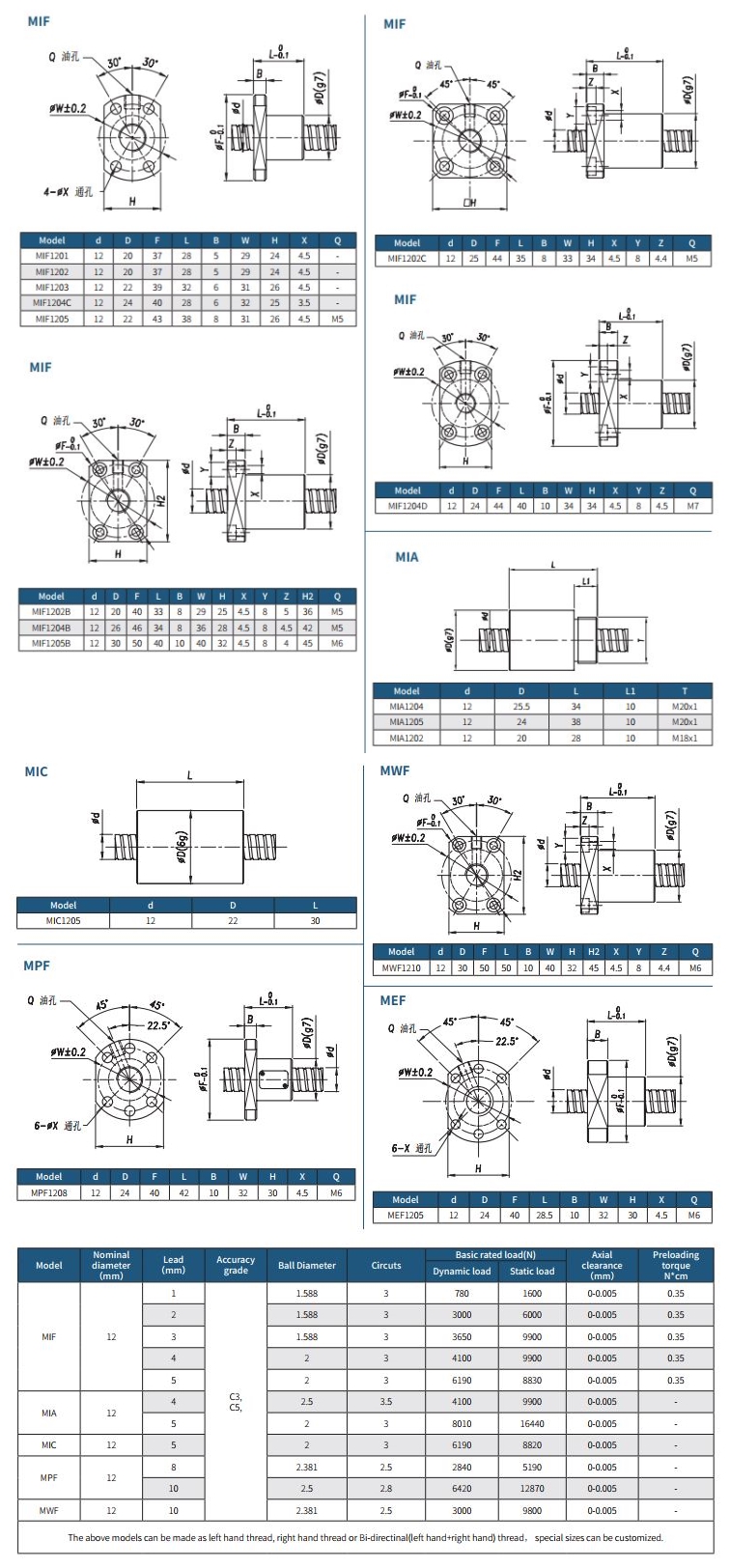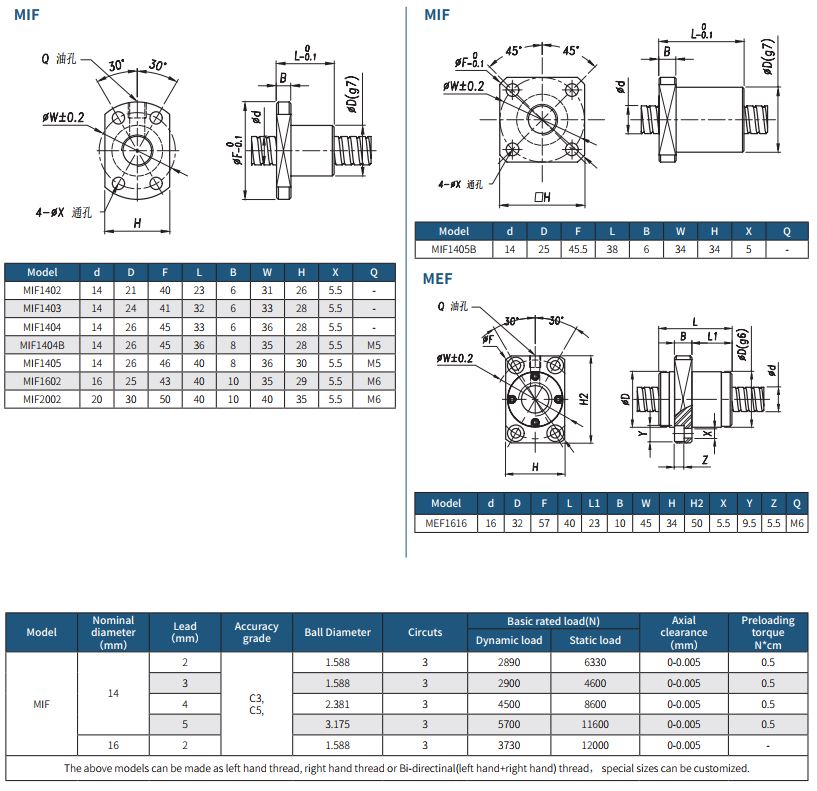 Application fields
Automatic controlling machines, semi-conductor industry, general industrial machinery, machine tools, medical equipments, parking systems, measuring instrument, Automatic computer strip machine, Gantry cranes, Gantry robot, 3D engraving machine ect..
Our product series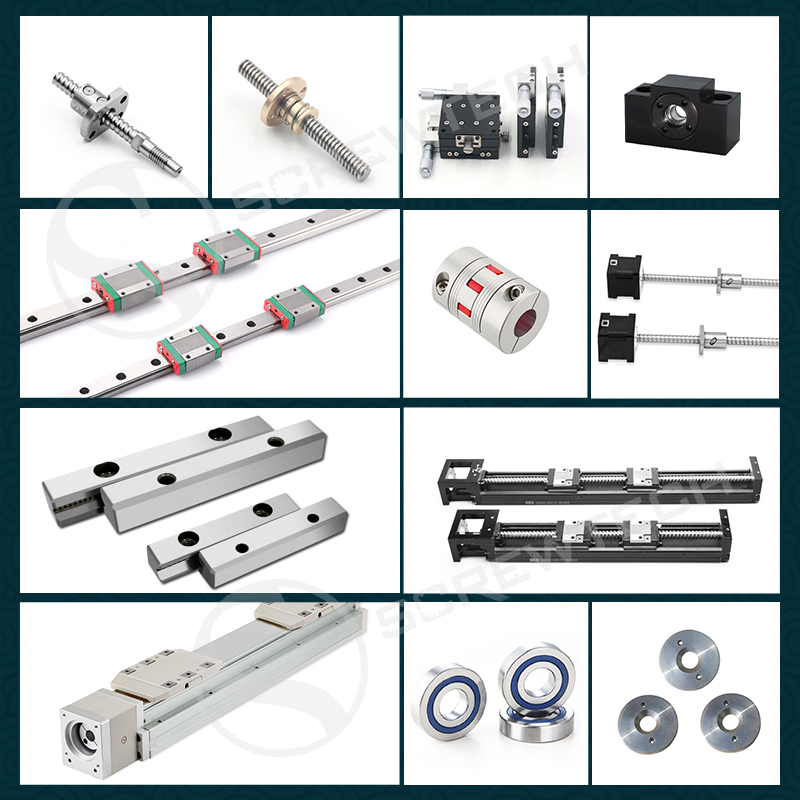 Exhibition photos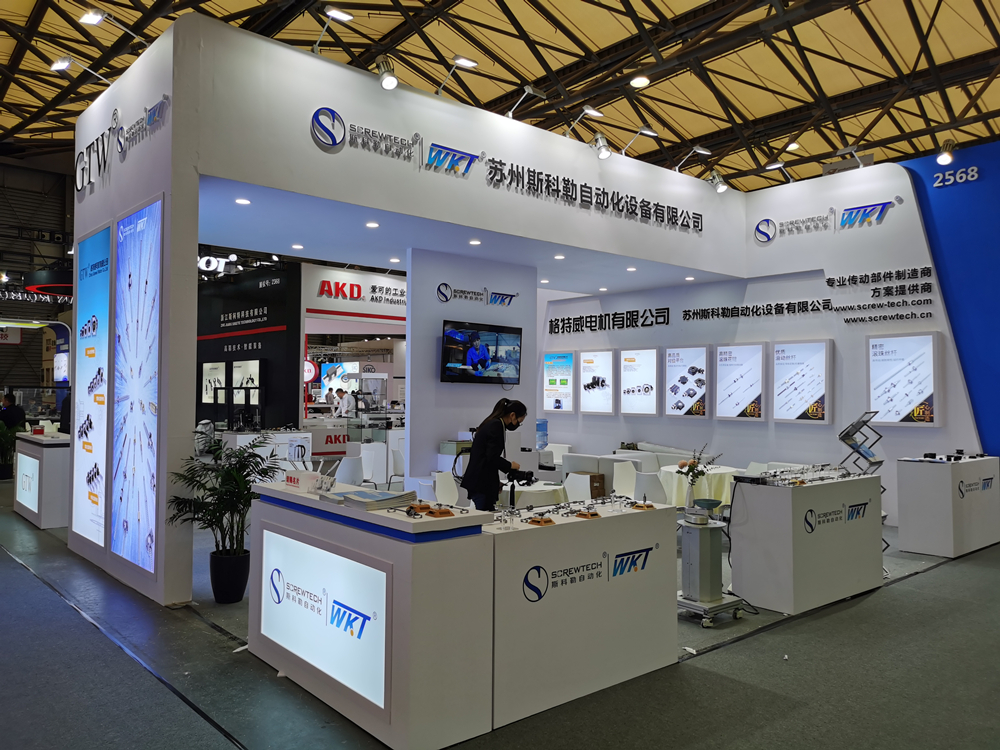 Why choose us ?
1. High product standard, we pass IATF16949 certificate system which meet Auto Mobile industry application.
2. Full of experience, we have lots of cases in CNC industry, military projects, aerospace projects, Auto Mobile industry and so on.
3. Large production capacity, every month 50000 sets ball screw capacity.
4. Fast delivery time, standard ball screws 7-10days, non-standard ball screws 20-30days.
5. Competitive price, our product quality can achieve 85%-90% HIWIN TBI KSS these brands, but price is only around 40-50% of them.
6. Global market experience, now we service customer to more than 80 countries all over the world.